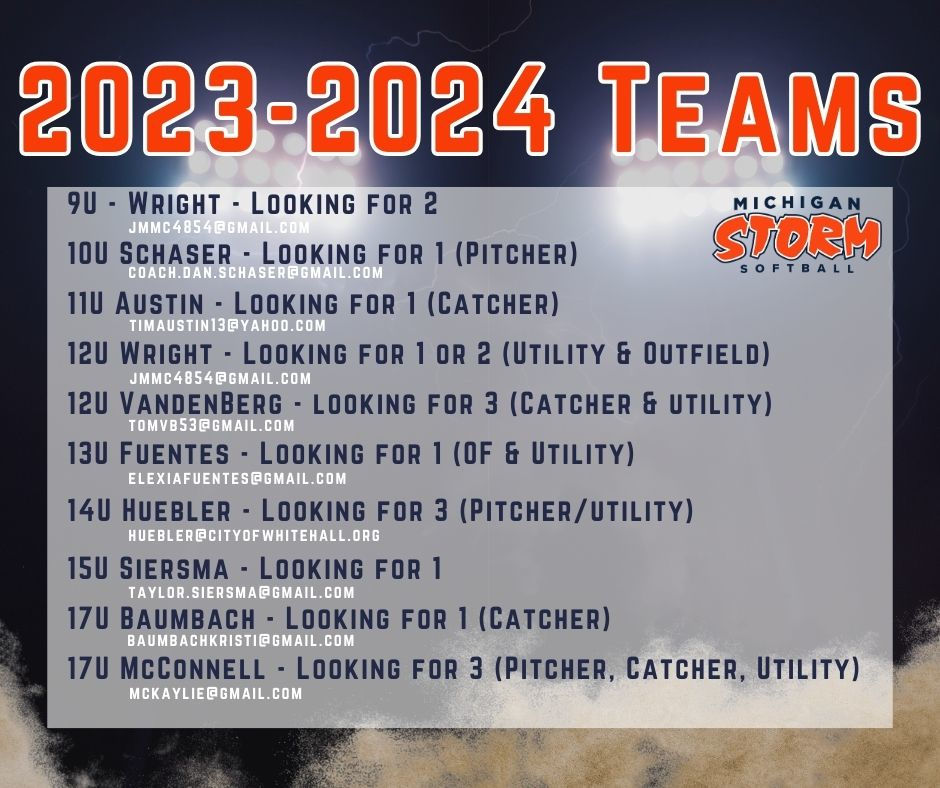 Michigan Storm Softball Club
Welcome to the official homepage for the Michigan Storm Softball, Inc. Michigan Storm is a girls fastpitch travel softball club. We are based in the Holland/Zeeland area and located on the shore of Lake Michigan in Michigan. The purpose of Michigan Storm is to give girls and boys an opportunity to play competitive softball and baseball year round and expose them to the highest level of softball that we can at an inexpensive fee. Our intent is to keep player fees at a minimum while giving kids the chance to play and develop into college prospect players while at the same time, still being able to play other sports that they love.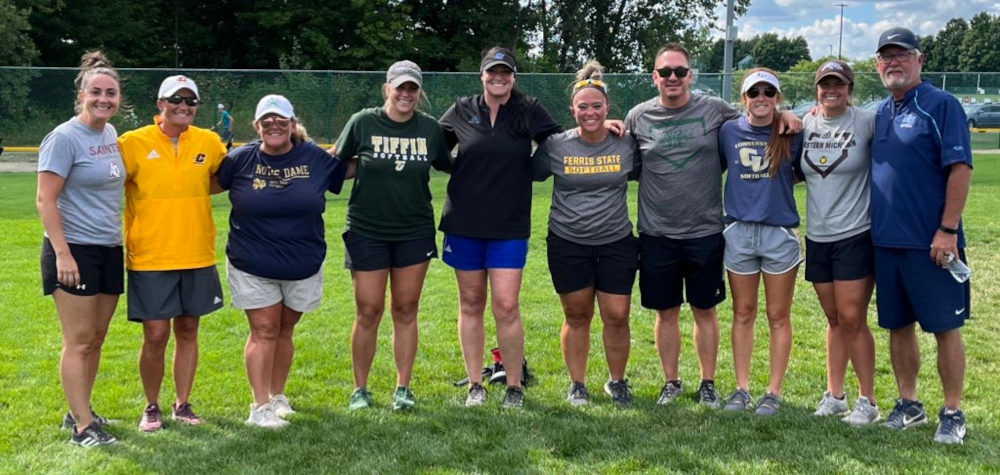 HISTORY: Michigan Storm began in 2007 with one 12U team and our club continues to grow each year. For the 2019-2020 season, Storm has 12 Fastpitch softball teams and 3 baseball teams. In March of 2013, Michigan Storm also opened an indoor softball and baseball training center called The Storm Softball & Baseball Training Center (11373 E. Lakewood Blvd. Holland, MI 49424). This facility offers a 10,000 square foot building that houses 3 batting tunnels, 3 pitching tunnels, and a large 50 x 80 defensive area. This building is open to all athletes that play for Michigan Storm and also community members may purchase a membership for a nominal fee to use the building as well (go to www.takepridetraining.com to view information).

Through volunteers, hard work, and lots of training, Michigan Storm is showing results by having several players commit to Division I, II and III Colleges and Universities, NAIA schools as well as Junior Colleges on softball scholarships. Michigan Storm has also developed into a premier travel organization that is highly respected throughout the state of Michigan.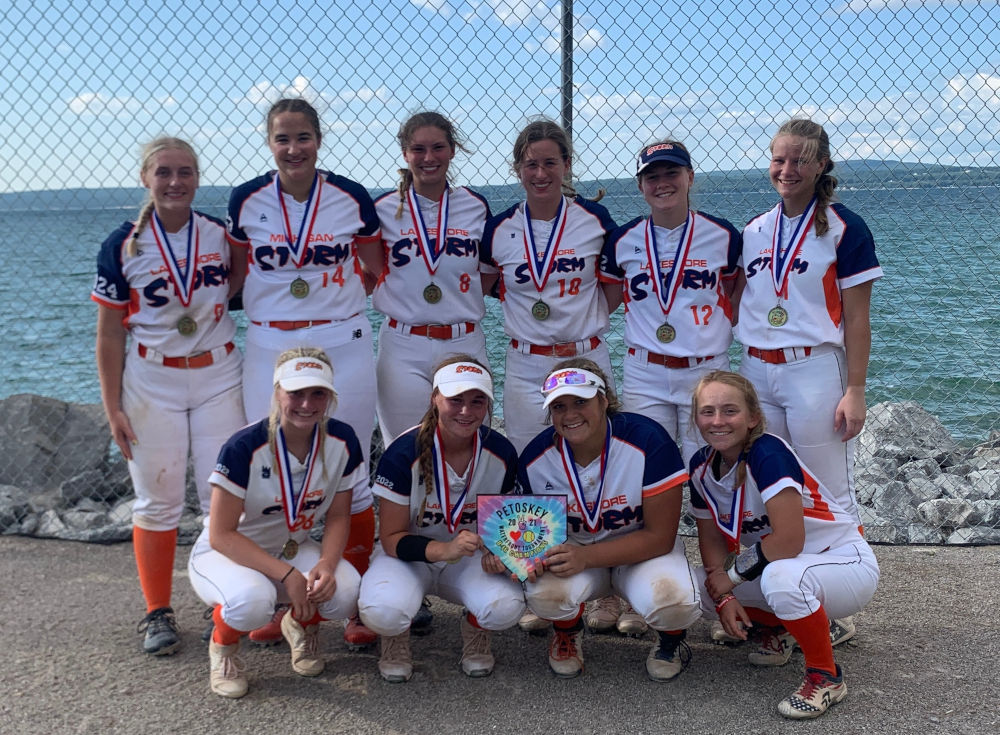 Michigan Storm Softball, Inc., is a 501(c)3 nonprofit organization with all coaches volunteering their time and talents to work with the 180+/- young girls and boys that are aspiring to become better fastpitch softball players, many with the ultimate goal to play college ball after high school.

Michigan Storm is always looking for individuals who want to get involved in our organization. You can get involved in a number of ways. We hold tryouts for our teams every August. If you or someone you know would be interested in sponsoring our club, coaching a team, or volunteering in anyway, please contact our President, Deb Sleeman.

—
Deb Sleeman
Michigan Storm President
Michigan Storm 18u Head Coach
Storm Center Softball Training Center Manager
Personalized Dentistry of W. MI
Robert D Lorenz DDS
4760 Fulton St. E Ste 101
Ada, MI 49301-9097